The Electric Daisy Carnival is one of the largest music festivals in the US, to get an idea of just how big it is – they added another festival on the other side of the country. They boast the festival is an unparalleled experience of sight and sound full entertainment experience that you will have to encounter for yourself. Combining the world's most renowned dance music talent with leading edge production and sound design EDC is one experience you need on your bucket list. Since it's such a big deal we want to help you know how to get tickets.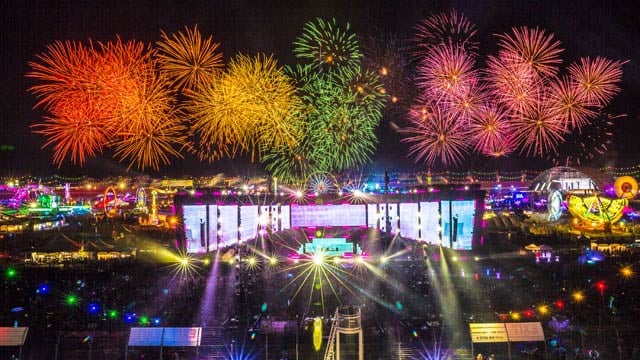 How do you get tickets? It's pretty easy, there are just a few short and simple steps to follow. All of these steps will apply to the festival in New York and in Las Vegas.
Step One
This is the easiest step, and the one we say the most: Sign up for the festival's newsletter. This is the fastest, simplest, and most worry free way to ensure you get all the important facts about the festival as soon as they are announced. All you have to do is put in your e-mail address and live your life as normal while you wait for the e-mail with the date tickets go on sale. You are probably wondering what is so special about the newsletter but when it comes down to it, you will thank us when you get that magic e-mail that has an exclusive presale code so you can get your tickets before the general public.
**Tickets now on sale**
Step Two
Check out the types of passes offered so you know what you want during the festival, then you won't have to spend all your time staring at the screen figuring out what tickets you want while everyone else is getting theirs before you.
New York tickets and additional features:
Las Vegas tickets and additional features:
Shuttle Pass
Parking Pass
Florida tickets and additional features:
Step Three
Plan out your stay. Decide who might be going, and if you are coming from out of town. By knowing how many people are going makes it easier to know what type of accommodations you will need. It can be hard to wait until the last minute to book your room, and it's helpful to know what hotel you are staying in so that you can buy corresponding (If in Las Vegas) shuttle passes.
Step Four
You've done your waiting, and tickets are now available – I shouldn't have to tell you this means you should be getting those tickets as soon as possible. The earlier you buy the cheaper ticket prices will be and the more time you will have to plan and prepare with all who are attending with you.
Finally – you are done, now you can chill out and enjoy your days before the festival!
Got some questions? Ask us at contact@ticketcrusader.com.
Please submit your comment / request below
comments