**Update! U2 has extended their tour to add seven more US dates, Mexico and South America. The tickets for the new US tour dates will go on public sale on June 12th with U2 Fan Club presales starting on June 8!**
U2 is coming on tour this summer to celebrate their release of their album The Joshua Tree and will be performing the album as a whole at each event. Although this is just a re-release of an album, you can bet all those fans will be ready to celebrate with their cards in hand as those presales arrive and the public sales come around the corner. Since this is a pretty big deal we are here to offer some tips and advice for how to get tickets to such an exciting tour.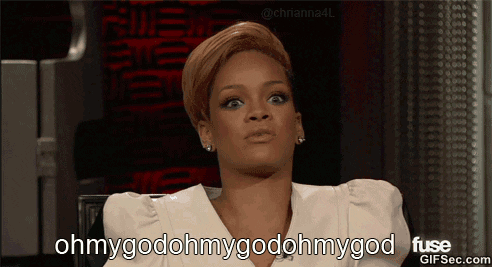 The presales begin on Wednesday, January 11th and the public sales will start on Monday, January 16th and Tuesday, January 17th.  To have access to the U2.com presales you'll need to be logged in as a paid subscriber. So it's a good idea to get signed up before it's too late. If you are already a member, keep an eye out for those special codes! Unlike most events out there where generic codes are what make up a presale, the clamor for tickets is going to be a tough one when tickets finally go on sale to the general public.
Instead of making you read a long list of tips to help you get your tickets, watch this informative video instead. While we know that you will not be able to access the presales if you aren't signed up, the tips for the ticket buying process is the same.
Don't want to worry about presales or the craziness that is going to be Ticketmaster on the onsale? Buy your tickets on superseats.com, viviseats.com, or stubhub.com where you will most likely find some of the cheapest tickets on the secondary market!
Best of luck to you! If you have any questions not answered here please ask us at contact@ticketcrusader.com.
The Joshua Tree Tour dates:
 Friday, May 12th 2017 – Vancouver, BC – BC Place
Sunday, May 14th 2017 -Seattle, WA – CenturyLink Field
Wednesday, May 17th 2017 – Santa Clara, CA – Levi's Stadium
Saturday, May 20th 2017 – Los Angeles, CA – Rose Bowl
Wednesday, May 24th 2017 – Houston, TX – NRG Stadium
Friday, May 26th 2017 – Dallas, TX – AT&T Stadium
Saturday, June 3rd 2017 – Chicago, IL – Soldier Field
Wednesday, June 7th 2017 –  Pittsburgh, PA – Heinz Field
Thursday June 8th – Sunday, June 11th 2017 – Manchester, TN – Bonnaroo Festival
Sunday, June 11th 2017 – Miami, FL – Hard Rock Stadium
Wednesday – June 14th 2017 – Tampa, FL – Raymond James Stadium
Sunday, June 18th 2017 – Philadelphia, PA – Lincoln Financial Field
Tuesday, June 20th 2017 – Washington DC – FedExField
Friday, June 23rd 2017 – Toronto, ON – Rogers Centre
Sunday, June 23rd 2017 –  Boston, MA – Gillette Stadium
Wednesday, Junes 28th 2017 – East Rutherford, NJ – MetLife Stadium
Saturday, July 1st 2017 – Cleveland, OH – FirstEnergy Stadium
Saturday, July 8th 2017 – London, UK – Twickenham
Wednesday, July 12th 2017 Berlin, DE – Olympic Stadium
Saturday, July 15th 2017 – Rome, IT – Olympic Stadium
Tuesday, July 18th 2017 –  Barcelona, ES  Olympic Stadium
Saturday, July 22nd 2017 – Dublin, IE – Croke Park
Tuesday, July 25th 2017 – Paris, FR – Stade de France
Saturday, July 29th 2017 – Amsterdam, NE – Amsterdam Arena
Tuesday, August 1st 2017 – Brussels, BE – Stade Roi Baudouin
ADDED TOUR DATES
September 3rd 2017 – Ford Field – Detroit, MI
September 5th 2017 – New Era Field – Buffalo, NY
September 8th 2017 – US Bank Stadium – Minneapolis, MN
September 10th 2017 – Lucas Oil Stadium – Indianapolis, IN
September 12th 2017 – Arrowhead Stadium – Kansas City, MO
September 16th 2017 – The Dome at America's Center – St. Louis, MO
September 22nd 2017 – Qualcomm Stadium – San Diego, CA
October 3rd 2017 – Foro Sol – Mexico City, Mexico
October 7th 2017 – Estadio El Campin – Bogota, Columbia
October 10th 2017 – La Plata – Buenos Aires, Argentina
October 14th 2017 – Estadio Nacional – Santiago, Chile
October 19th 2017 – Morumbi Stadium – Sao Paulo, Brazil
Please submit your comment / request below
comments