The State Fair of Virginia showcases history and the best of Virginian agriculture while simultaneously offering fun for family and friends by the way of shows, rides, and concerts. There is a lot offered at the fair and it can be hard to keep track of it all, here we will help you see exactly what you can do at the fair and how to make the most of your trip.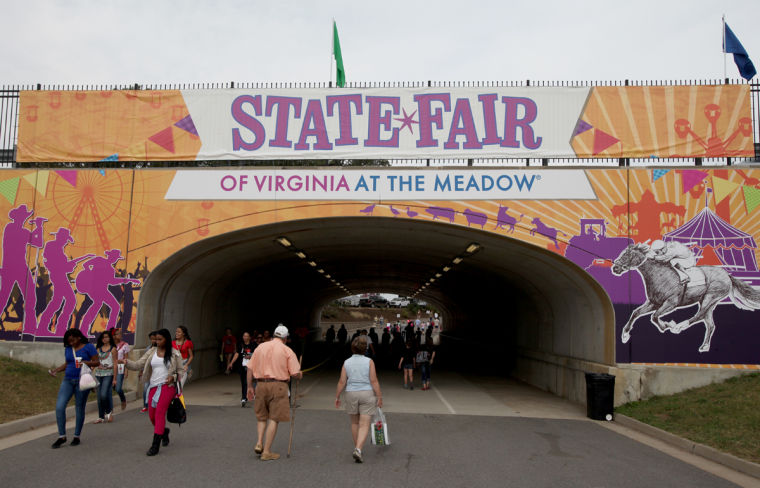 Before you can go
You'll need to get your tickets! You can buy online or at participating Walgreens for an advance cost of $12 for adults and $8 for kids and Seniors. Normal prices at the gate are $15 for adults and $11 for kids and Seniors. There will be a few at the door discounts for military members (with valid ID's) and with a $5 off on Food Lion Hunger Relief day with 5 Food Lion brand items.
At the Fair
Midway
Ride tickets can be purchased at the Ticket plaza and most rides require 3-6 individual tickets. Unlimited ride wristbands make your trip to Midway worth it with unlimited points to ride most rides at Midway Madness and Kidway. These wristband can be purchased in advance at Walgreens and online for the best prices.
Special Events
Check out the special events coming to the fair this year:
Salute to Secretariat – Throughout the fair you will see a series of displays that honor the Triple Crown winner Secretariat.
Black Tie & Boots – A VIP opening night celebration of the State Fair.
Sale of Champions – This event honors the hard work of Virginia 4-H and FFA participants.
State Fair of Virginia Parade – The parade will march through the event park at 5:30 PM Sept 23.
Exhibits
These exhibits teach about the agriculture of Virginia:
Young MacDonald's Farm
Dairy Cow Birthing Center
Hand Milking
Milking Parlor
Poultry & Rabbit Exhibit
Dove & Pigeon Exhibit
Make and take
Giant Pumpkins & Watermelons
Vegetable Petting Patch
Heritage Village
Natural Resources
Virginia Fish World
This should be everything concerning the state fair! If you want to see more from the State Fair of Virginia be sure to check out their Facebook and their Twitter accounts for any upcoming news and information regarding the festival! Have any questions for us? Send an email to contact@ticketcrusader.com.
Please submit your comment / request below
comments