Taylor Swift's new album Reputation came out on Friday and this morning she announced the first dates for her tour! If you haven't already, you should register for Taylor Swift Tix by Ticketmaster Verified Fan! Taylor's version of Verified Fan is an interactive way to boost your spot in line. You can participate in things like ordering her album. buying merchandise, posting on social media, and more. The higher you on are the list the more likely you will be able to receive a code to the on sale! Registration for Verified Fan will be open until November 28th so there is still enough time to start boosting your place!
In true Taylor fashion, the public onsale for this tour will be on her birthday, Wednesday, December 13th. Exactly one month from today. Taylor Swift Tix registers will have access to tickets between December 5th and December 8th. The specific details will be sent out on December 2nd.
More tour updates will come as they are announced for the UK, Ireland, New Zealand and Australia. Right now no dates have been released so check back at a later time.
North America Tour Dates
May 8th 2018 – University of Pheonix Stadium – Glendale, AZ
May 12th 2018 – Levi's Stadium – Santa Clara, CA
May 19th 2018 – Rose Bowl – Pasedena, CA
May 22nd 2018 – CenturyLink Field – Seattle, WA
May 25th 2018 – Sports Authority Field at Mile High – Denver, CO
June 2nd 2018 – Soldier Field – Chicago, IL
June 30th 2018 – Papa John's Cardinal Stadium – Louisville, KY
July 7th 2018 – Ohio Stadium – Columbus, OH
July 10th 2018 – FedEx Field – Washington, DC
July 14th 2018 – Lincoln Financial Field – Philadelphia, PA
July 17th 2018 – First Energy Stadium – Cleveland, OH
July 21st 2018 – MetLife Stadium – Cleveland, OH
July 28th 2018 – Gillette Stadium – Foxborough, MA
August 4th 2018 – Rogers Centre – Toronto, ON
August 7th 2018 – Heinz Field – Pittsburgh, PA
August 11th 2018 – Mercedes-Benz Stadium – Atlanta, GA
August 14th 2018- Raymond James Stadium – Tampa, FL
August 18th 2018 – hard Rock Stadium – Miami, FL
August 25th 2018 – Nissan Stadium – Nashville, TN
August 28th 2018 – Ford Field – Detroit, MI
September 1st 2018 – US Bank Stadium – Minneapolis, MN
September 8th 2018 – Arrowhead Stadium – Kansas City, MO
September 15th 2018 – Lucas Oil Stadium – Indianapolis, IN
September 18th 2018 – The Dome at American's Center – St. Louis, MO
September 22nd 2018 – Mercedes-Benz Superdome – New Orleans, LA
September 29th 2018 – NRG Stadium – Houston, TX
October 6th 2018 – AT&T Stadium – Arlington, TX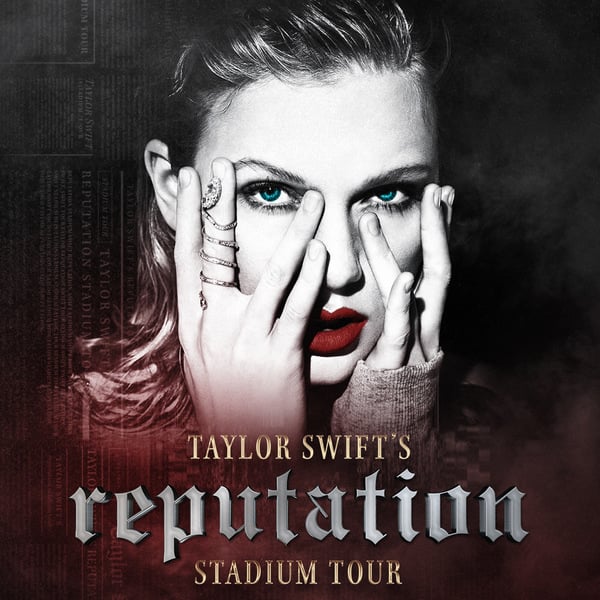 Missed your chance to get tickets? Check out SuperSeats and use the code: CRUSADER for 5% off your order!
Please submit your comment / request below
comments