DESERT DAZE FESTIVAL 2019 Now on its 7th year, Desert Daze Festival continues to bring us one of the best lineups in the history of music festivals. To be held at the Moreno Beach in Lake Perris in California, Desert Daze caters to different kinds of weird, which we all are. Prepare to get immersed in beautiful aesthetics and embark on your own adventure in this 4-day festival.
Get your bearings with this 2D image to guide 3D navigation through a 4D experience. pic.twitter.com/YP0BdJPfuS

— Desert Daze (@desertdaze) October 8, 2019
Catch your favorite artists by attending this epic, trippy festival for everyone. Tickets are still on sale so make sure to get your tickets from the Desert Daze website.
Important Things To Know
Should you wish to camp on-site, you can purchase camping passes together with your weekend festival passes in order to be allowed into the camping grounds. Deluxe RV rentals are no longer available ("SOLD OUT") but you can still bring your own. Just make sure to reserve an RV CAMPING VEHICLE PASS. There's one available at SuperSeats here for cheap at only $248! For a list of camping essentials that you might need along with the camping rules and regulations, check here.
There will also be different merchants and food providers on-site for your needs. You can check out the full list here.
See below for the complete list of Desert Daze Festival 2019 lineup, and get your tickets from SuperSeats!
Desert Daze Festival 2019 Lineup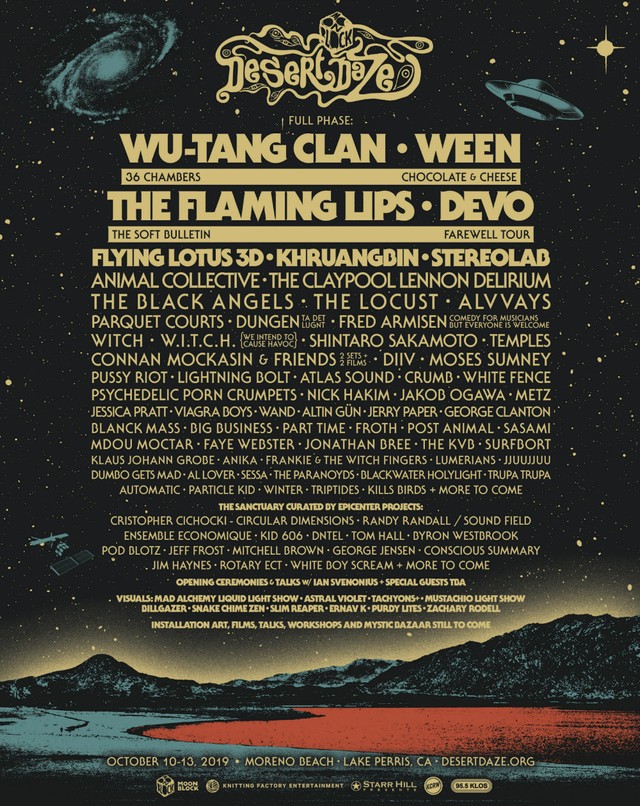 Please follow and like us: