There are so many different shows and artists that go on sale every year and we know that some of you might not be sure how to get tickets. There are a few simple steps that you can take to get your tickets and we've outlined them briefly in our video below. Take a look and see!
Some of the most important things that you should know about buying tickets are super simple and can really make a difference when faced against brokers and bots.
Step 1
Knowing when the event goes on sale is an important step. Being a member of the fan club is one sure way to ensure you know when tickets go on sale, but if you don't want to pay the hefty prices some fan clubs make you pay then the next thing you should do is keep on the lookout for any news regarding tour announcements so that once the dates are posted you can move on to the next step to buying your tickets.
Step 2
Often times, in the same announcement that has all the tour dates you will be able to find out if the event will offer a presale which would give you early access to tickets to the event. If not state in the tour announcements then a sure way to make sure you wont miss out is to keep an eye out on Facebook and Twitter for any updates.
Step 3
If a presale is offered then that next step is to find out what those passwords are. The best place to go looking for those passwords is, of course, on our website. We always offer our passwords for free and even if you don't see what you are looking for you can ask us in our live chat, requests page, and email. You can even ask us on Twitter and Facebook!
Step 4
Sometimes luck isn't on your side and a presale wasn't offered or you couldn't get any tickets. Which can be a bummer, but even if you miss out on those presales you will always have a chance to buy on the onsale. Keep in mind that everyone else who didn't get in on the presale will be trying to buy their tickets at this time so we suggest you are ready when the time comes to buy.
Here's a tip that can help make sure you don't lose your tickets once you've got them. Depending on where tickets are going on sale you should create an account on that website before the presale or onsale date. Already having an account set up with all your credit card, billing and shipping information gives you one less step to take during checkout and stress on time constraints until those tickets get put back in the pot for anyone else to have.
Now you know some of our best tips on how to buy tickets! We know that not every ticket buying process is the same so keep an eye out for more videos from us on how to buy tickets and more tips and tricks to getting tickets.
Don't forget to subscribe to our Youtube Channel to see more from us in the future.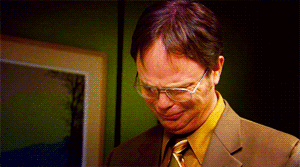 Please follow and like us: