The Belmont Stakes Racing Festival is three exciting days of thoroughbred racing action that is held every June at Belmont Park in Elmont, New York. The attendance at the Belmont Stakes is among the American thoroughbred racing top attended events with over 90,000 attendees in 2015 alone. In order to help you be present for these heart racing horse races, we will help you out with a few tips on how to buy tickets.
**Tickets are on sale now!**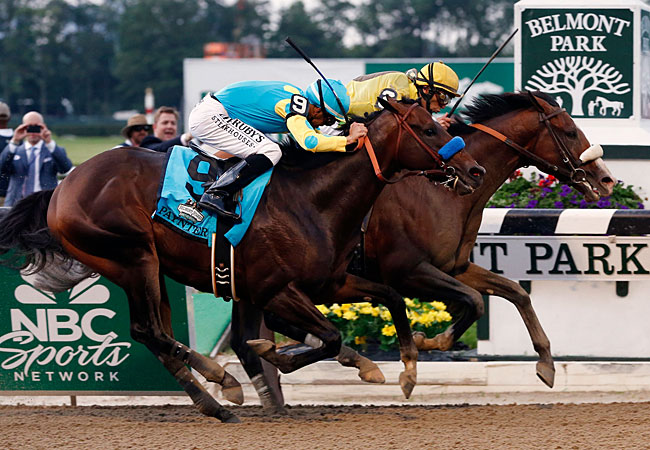 First Things First: Know when tickets go on sale.
In 2013, tickets went on sale in March, and in 2014 they went on sale in June with a presale in May for Grandstand tickets. But, in 2015, tickets went on sale in February, earlier than they have before, making it difficult to predict when they will go on sale in the future. Luckily, Belmont Stakes has its own website where you can sign up to be on the mailing list to receive the latest news from NYRA, including information on tickets, upcoming events, exclusive offers, and merchandise. You should also keep an eye on their Twitter and Facebook pages, where they will keep you updated on any news regarding the onsale.
Next, you should know what type of ticket you want.
Belmont Stakes offers Grandstand, Clubhouse, Reserved, and Table Seat tickets for you to buy; there is also ADA seating available to those who need it. Clubhouse and Grandstand tickets are standing-room only. So if you don't want to spend hours standing around you can purchase reserved seats or a seat at a table in one of the hospitality areas instead. Either of those tickets will guarantee you admission to the race and will be mailed to you rather than the print-at-home tickets that grandstand or clubhouse seats will receive. You should also note that the maximum number of tickets you are allowed to buy is twelve, so plan your party of friends/family accordingly.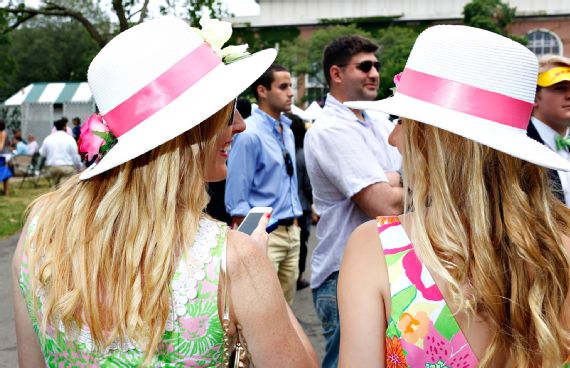 Finally, you'll want to make sure your attire is appropriate.
You've got your tickets, (or you know when you'll be getting them) now you want to make sure you look the part! Elegant attire has long been the tradition at Belmont Park, and men and women who honor this are always appreciated. Hats for woman are not required but are often seen worn by many, not only for fashion but for protection from the sun in the heat of the summer. While there are certain parts of the park that do not allow gentleman to wear shorts or short-sleeved shirts, they are required to wear a collared shirt. If you are not sure what to wear for the ticket you purchased, Belmont Stakes will offer a guide to attire closer to the event. So be sure to check their website closer to summer! 
Other things to note:
Dining packages will be available, but typically, these sell out way ahead of the event date, but don't worry, there will be plenty of other options for food at the park such as concessions throughout the grounds.
If you are travelling and are staying nearby, be sure to have plenty of time to get to and from Belmont Park as there will be significant delays in accessing the property on the days of the races.
Parking will be sold on a first-come, first-serve basis. To guarantee a spot, we recommend purchasing your parking ticket online before the event. Prepaid parking is offered on Ticketmaster or can be purchased through the NYRA Box Office.
Transportation via bus shuttle will be provided between the parking lots and the track entrance.
A guide to wagering is available here to help you make the most of your wagering experience at Belmont Park.
Security Policies will be strictly enforced. All items must be bought in a clear, plastic containers, and no alcoholic beverages or glass bottles may be brought inside.
Do you still have some questions or concerns? Feel free to reach out to us at contact@ticketcrusader.com and we will do our utmost to assist you!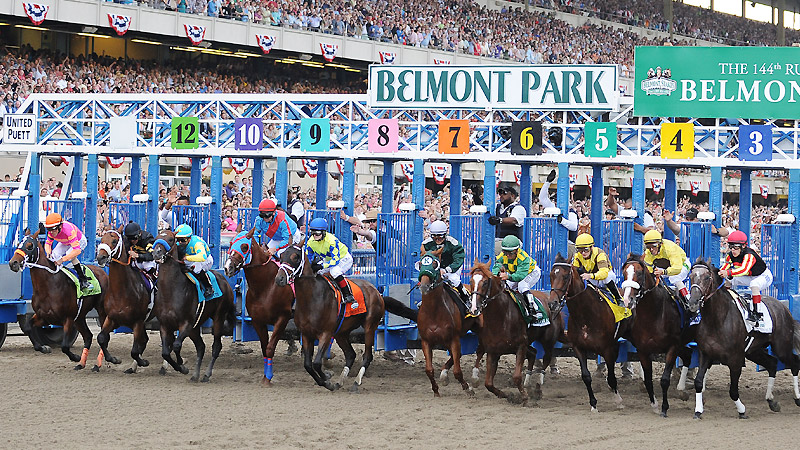 Please follow and like us: