The South by Southwest festival combines music, film and emerging technologies for ten days of creative growth and discovery. SXSW offers a lot in the way of music showcases, film screenings, and media presentations in conference form to help carve the path and spark new ideas for the future of music, film and technology. The festival will be packed to the brim with people from all over wanting to participate in the festival and to help you get tickets, we have put together this guide full of tips and tricks on how to get tickets.
Find out when to buy
Before you can get your Badges you should subscribe to the SXSW newsletters so you can find out when tickets start going on sale and so you can be updated with any news, tips, or any other information that might be happening at SXSW. You can also follow them on Twitter, Instagram, Facebook, and many other social media platforms.
Register
You have to register for a badge, but before you can do that you'll need to decide which one is right for you. Don't know which one is the one you want? Luckily there is a handy dandy quiz you can take to help you make your decision. You can also register on the day of the festival.
Music Badge
Film Badge
Interactive Badge
Platinum Badge (Music, Film and Interactive)
All badges receive access to: SXSW Job Market, SXSW Gaming Expo & Sessions, SXSW Outdoor Stage at Lady Bird Lake Concerts, SX Create, SX Bookstore and Signings, Registrants Lounge, Gaming Awards, SouthBites Trailer Park, The Dewet Wilburne Community Serve Awards.
SXXPress
SXXPress is a pass for the music and film festival that will allow badge holders to bypass the lines at theaters and music venues to go to the front of the line. Keep in mind that these passes will not guarantee admission to the music venues or film screenings. Passes will be distributed on the 4th floor of the convention center and will be available for pickup from 9am -4pm and can only be used for the shows on the same day.
Badge Pickup Info
You've got your badge, so now it might be a good idea to find out when, where and what time you can pickup your badge at the Festival.
Hotel Accommodations
You can get the best selection of hotels at the best rates by checking out the SXSW Housing Department. They have an availability page which will give you rates and amenities for the hotels available. You can book your room, change an existing reservation or even cancel the hotel entirely with the same shopping cart as your registration. All you have to do is login, make your requests and you're done! If you need to book a block of rooms, you can also do this on the SXSW page.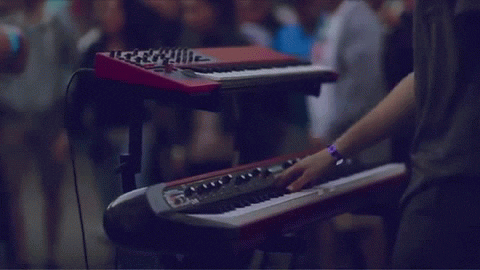 Parking
In order to secure a parking spot it is suggested that you get to the area early since parking is first come first served. Parking areas and locations can be found here. Since parking is limited we suggest carpooling, taking cabs, buses, or anything that will get you from your hotel/accommodation to SXSW.
Get the App
The SXSW Go App will help you browse all the events and speakers so you can create your own personal schedule and sync it with all of your devices. You can find your friends and see what they are up to and network with thousands of other attendants. You can also easily navigate your way through Austin, find your way around the trade show, and stay connected to the social world along with much more.
Helpful Tips
Pack sensible shoes – you will be doing a lot of walking.
Check your flights, delays happen during SXSW.
Know the full name of your hotel, there are a few with similar names.
Parking is limited and street closures may happen, use a parking availability tool.
Make a schedule so you aren't stressed out.
That's all we have to help you get tickets! Do you have any questions? You can contact South by Southwest here.  If you have questions for us you can email us at contact@ticketcrusader.com.
Please submit your comment / request below
comments