Stagecoach Festival is an outdoor country music festival that takes place in California at the end of April every year. As one of the highest-grossing festivals centered on country, getting tickets becomes harder and harder every year. Tickets sell fast and are slim to come by as the event date draws closer. To help you be better prepared to buy tickets in the future we have put together a small guide with a bit of information on when and how to get your tickets.
**Tickets are on sale now!!**
When can you buy passes?
The best and easiest way to know when tickets will go on sale is to sign up for Stagecoach Festival's electronic messages. By doing this you will receive emails about updates and promotions for future events and when tickets go on sale! We suggest this because you might just be able to get the first heads up on an advanced sale which will help you get tickets before many others. Another thing we always suggest is following the festival on Twitter and Facebook for any other news regarding the event.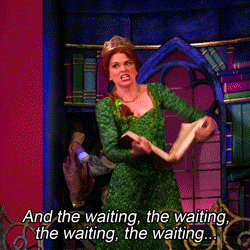 Buying your passes
Once the day comes when you can purchase your tickets you should get to the website well before the countdown is over and get in the line that will no doubt be crazy full of other festival goers (like you) who want to get tickets. Before you purchase your tickets though we suggest creating an account for faster checkout upon buying your tickets! You should also know which passes you will need to buy so you can get them all at once. Here is what you should look at:
There are three types of passes to choose from:
General Admission
GA + Shuttle combo
C1 Corral Reserved Seating
C2 Corral Reserved Seating
Corral Standing Pit
Shuttle passes are a good option for those staying in hotels nearby and can be used for all three days of the festival. The shuttles offer an easy way to get to and from the festival without worrying about parking in a crowded lot with the many other festival goers.
Parking at the festival is free for the day unless you are RV Resort camping – you will need an overnight companion parking pass to leave your car during the nights of the festival. You can also purchase a VIP Day pass.
Don't want to go through the hassle of booking a hotel and want to bring your RV or camp at a campground? RV Resort will be available and should be booked as soon as possible before spots are gone. There will be an option to go with our without power at the RV park. Don't forget that you will need both an RV Resort pass and a Festival pass. You can also camp out at any nearby campgrounds.
Payment plans – these beauties are good for those who don't want all their money gone all at once and instead, stretched out over a few months period of time. If you place your order within the first three weeks after tickets go on sale then you will be able to stretch your payments over three pay periods. If you purchase after those three weeks then you will pay in two installments.
All of these options are things you need to consider before checking out.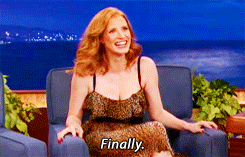 Accommodations
Once you've bought all your necessary items and you are not camping out or using an RV then you should check out all the hotels in the area for the best places to stay. For better hotels we suggest booking them far enough in advance that the best places won't get taken first.
Wristbands
You just received your wristbands in the mail and you aren't sure what to do. Put them in a safe place until closer to the festival and of course – Activate it. We recommend not activating your wristband until the week of the festival. You must activate your wristband with your name and email of the person who will be wearing the wristband at the festival. Your wristband will not be able to come off once you've put it on so wait to secure it until the day of the festival.
Also, if you cannot find the tickets you want on the Stagecoach website we think sites like StubHub, SeatGeek or even SuperSeats can help you out. If using SuperSeats use the code CRUSADER for 5% off ticket prices!
You are now ready for the festival! We hope you got all the information needed to prepare you to buy your tickets and prepare you for the upcoming festival. Please let us know if you have any questions by emailing us at contact@ticketcrusader.com.
Please submit your comment / request below
comments