The United States Open Golf Championship is the annual open golf tournament of the United States played in mid-June with the final round played on Father's Day. The Golf US Open is the second of the four major championships in golf, the first being The Masters Tournament and the last two being the Open Championship and the PGA Championship. With attendance over 700,000 in past years, we know that getting tickets may seem like no easy feat. That is precisely why we are putting together this guide to help you get tickets.
What kind of ticket do you want?
Tickets are already available for the 2016 US Open Golf Championship so all you gotta do is decide what kind of ticket you want. Here are your options:
Gallery Tickets – These provide general admission to the grounds to walk the course and purchase food and beverages at concession stands. You can purchase the: Gallery Championship Round Package, Gallery Practice Round Package, Gallery Monday, Gallery Tuesday, Gallery Wednesday, Gallery Thursday, Gallery Friday, Gallery Saturday, Gallery Sunday, or the Gallery Weekly Ticket Package.
Trophy Club Tickets – Tickets in an air-conditioned pavilion offering plenty of seating in a sports bar-like setting with live coverage of the championship. Food and beverages may be purchased at an additional charge. You can purchase the: Trophy Club Practice Round Package, Trophy Club Championship Round Package,  Trophy Club Monday, Trophy Club Tuesday, Trophy Club Wednesday, Trophy Club Thursday, Trophy Club Friday, Trophy Club Saturday, Trophy Club Sunday, or the Trophy Club Weekly Ticket Package.
1895 Club Tickets – An all-inclusive experience of tradition and history with air-conditioned seating and unlimited food and beverages included with your tickets. You will have access to live coverage of the championship in a clubhouse-like setting. You can purchase the: 1895 Club Monday, 1895 Club Tuesday, 1895 Club Wednesday, 1895 Club Thursday, 1895 Club Friday, 1895 Club Saturday, 1895 Club Sunday, or the 1895 Club Weekly Ticket Package.
Bringing a large group of colleagues and clients? There are a few different options to consider here with the Corporate Hospitality Packages
Tent – You can reserve a private tent for a day or the week to entertain your clients and key prospects. Each tent can be customized to fit your company's image, you can even customize your own menu depending on how you want to utilize your tent through the week.
Suite – Available to reserve for the whole week or one day,  is a corporate suite located in a double deck facility near the 13th hole of the championship course.  Food and beverages will be provided by the US Open's caterer.
Table – Share a corporate table for ten in a shared pavilion for specific days or for the week. You will find food and beverages are included. This shared are is ideal for entertaining a smaller group of clients, friends or employees.
Time to Buy
Now that you know what tickets are available, and hopefully you know which ones you want, your tickets can be purchased on USGA's site. The tickets will be mailed in early May for orders placed before June 1st. All orders after that point will be available to pickup at Will Call.
If you are bringing any youth under the age of 17 they are required a junior ticket. Junior tickets cannot be purchased or reserved in advance but they are always available at the Will Call or admission gates every day even if the day is sold out. Keep in mind that there is a limit of 2 junior tickets per adult ticket holder and their tickets do not provide access to any USGA corporate hospitality facilities. If you want more information about junior tickets you can take a look at their website.
If tickets are sold out when you intend to buy, don't fret, ticket resell sites like StubHub or Super Seats will have a few tickets for you to choose from.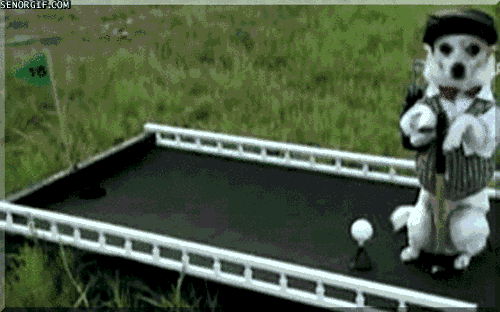 What Else?
You've got your tickets and now you aren't sure quite sure what else you need to know right? Here are some other things to consider before the big Championship:
Coming from out of state? You may want to consider flights or hotels for your stay. You can't stay on the course grounds you know!
Parking! There will be complimentary general parking lots with shuttle bus transportation to and from the championship entrance.
There are a few items that you can and cannot bring with you to the championship, the list will be posted to their site closer to the event and will also be printed on the back of your ticket.
Did we forget something? Please let us know at contact@ticketcrusader.com and we can answer any questions or concerns you may have.
Please follow and like us: