The United States Open Tennis Championship is a modern version of one of the oldest tennis championships in the world, the U.S. National Championship. After the Australian Open, French Open and Wimbledon, The US Open has been the fourth and final tennis major since 1987. Held annually, the US Open starts on the last Monday in August and goes on for two weeks in September. In the last three years attendance has been at its highest at over 700,000 attendee's. That's a lot of people! To make things easy for you, so you can secure yourself a spot and be part of  those 700,000+ attendees, we have put together a guide on how to get tickets to one of the biggest Tennis Championships in the World.
*American Express Presales are happening now! Individual tickets go on sale on June 3rd!*
Valid for all presales on 5/28 American Express Presale Password: 8003272177 OR 8002973333
 Where do you Start?
Just like any other event, you want to think about what kind of ticket you want. For the US Open there are multiple ticket types to consider. There are ticket plans where you can buy tickets for the Full Series, Premiere Week, Open Premiere, Premiere Wrap Up, Night Plan, Holiday Plan, Holiday Twilight, Championship Plan,  Louis Armstrong Plan or the Grandstand Plan which includes:
Online Account Manager- Pay for, track, print, forward and resell your tickets.
Early opportunity to purchase Arthur Ashe Kids' Day tickets.
Opportunity to purchase parking and club restaurant passes that correspond with your plan.
If you have a large group of people and don't want to buy separately you can purchase group tickets. You can purchase 25 or more tickets for a single session and save some money per ticket with the option to buy access to the Group Hospitality Lounge. Here is what you will get:
No per ticket service charge – Save up to $12 per ticket when buying a group versus purchasing individual tickets.
Dedicated Group Representative will assist you in planning your US Open experience.
Online Account Manager – Pay for, track, forward and resell your tickets (subject to Ticketmaster fees).
Or if you prefer to just attend one of the days you can purchase an individual ticket for three different locations: Arthur Ashe Stadium and Louis Armstrong Stadium both have reserved seats while the Grounds Admission tickets are general admission.
Ashe Stadium
Assigned seats in the main stadium
First-come, first-served access to Louis Armstrong Stadium, the Grandstand and all field courts
Louis Armstrong Stadium
Assigned seats in the Loge level of the stadium
First-come, First-served access to the Grandstand and all field courts
These tickets are only sold for the first nine days of the tournament
Grounds Admission
First-come, First-served access to Louis Armstrong Stadium, the Grandstand and all field courts
These tickets are only sold for the first eight days of the tournament
As soon as you know what ticket you want to purchase, you can buy tickets at usopen.org, ticketmaster.com or, by calling 1-866-OPEN-TIX. You can also purchase tickets in person at the Box Office at the Billie Jean King National Tennis Center or any Ticketmaster outlet location. On the off season you will have to option to call the US Open phone number to find out when tickets for the next years US Open Tennis Championship will go on sale or keep an eye out on their website for information about the next championship.
If you miss the opportunity to buy tickets you can check out the Ticket Exchange by Ticketmaster where those who cannot use their tickets will offer them up and sell them through the Ticketmaster Exchange. You can also check out ticket resell sites like Stub Hub or SuperSeats if you cannot find tickets that you want.
You also will have an opportunity to register for a chance to win 2 pairs of tickets to the US Open Finals before the next season's championship begins. Open Access will allow you access to:
Participate in customization tennis activities at the US Open American Express Fan Experience
Get a unique photo souvenir and take home a sample of premium Italian coffee at the Lavazza booth.
Capture a special photo at the Visit Orlando Booth
Access to many booths and attractions
receive and email when it's over with a recap of your memories from the US Open.
Do you live outside of the United States? You can still get tickets! Ticketmaster will have tickets available but you may have to call their international line and get mobile entry, TicketFast or will call tickets. Mobile entry tickets are tickets that you will need to present from your mobile device using the unique barcodes given from Ticketmaster; TicketFast ticket holders will need to print their tickets by visiting the Billie Jean King National Tennis Center; and Will Call orders will be located at the East Gate Ticket office where you will the ticket buyer will need to provide photo ID in order to get their tickets printed for their event.
Now What?
You have your ticket/tickets and you need to find out where to stay. There are many hotels near the tennis center, and if asked some offer shuttles to the Billie Jean King National Tennis Center. If a shuttle isn't provided you will need to find alternative transportation, luckily the Long Island Rail Road and #7 MTA Subway will stop at Flushing Meadows, so if you are staying in Manhattan or Long Island you will have these options.
Keep in mind that Hotels nearby the event center will fill up quickly so you will need to plan well in advance and book your flights (if necessary) and rooms for your stay for the championship in order to get the accommodations you desire.
If you drive or rent a car public parking is directed to the Citi Field main parking lots except for the days that the Mets are playing at home. Parking on those days will go to the lots withing the Flushing Meadows-Corona Park.
You've got your tickets, you are educated about lodging and parking, what is left? Safety! Safety is one of the highest priorities at the US Open and they want to take as many steps to ensure the safety of everyone at the Tennis Center gates. There are many security policies you will need to look at before you attend the Championship. You will find out what you can and cannot bring and the suggested guidelines that the local law enforcement will implement.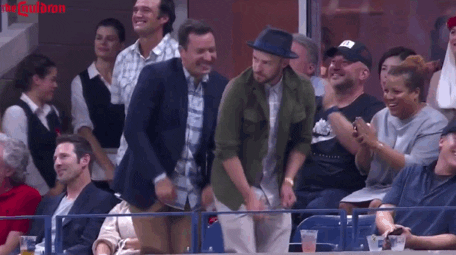 Now you are ready to attend the United States Open Tennis Championship and enjoy yourself as you watch your favorite players battle against other opponents for their chance to win!
Did we leave anything out? Email us at contact@ticketcrusader.com with any concerns or questions that you may have about buying tickets for your event.
Please follow and like us: