iHeartRadio Music Festival is a 2-day concert festival held yearly by iHeartRadio in September since 2011. The event will be held this year at the T-Mobile Arena this coming Friday to Saturday, September 20th to 21st. The festival is known to host big names in the music industry such as Drake, Mary J. Blige, Timberlake, and this year Alicia Keys, Backstreet Boys, Cage the Elephant, Miley Cyrus and Camila Cabello.
Tickets
The iHeartRadio Music Festival is already happening this weekend, and since it's known for having sold out tickets, it is important to always prepare months in advance should one be interested in attending. However, now that the festival dates are near, expect ticket prices to be different from the original prices. This is because some who would not be able to attend anymore will resell their purchases at a higher value. Secondary ticket sellers such as SuperSeats also offer prime seating for those who won't be able to get any on the primary.
There are generally two ticket options: General Admission and VIP, where attendees can watch a single festival night or both nights. The Daytime stage is also another option, and here you can watch a different set of artists perform, such as Old Dominion, Billie Eilish, Monsta X, and Lauv. Tickets can be bought from AXS. Sold out? Try SuperSeats and use code: CRUSADER upon checkout for a special discount!
Lineup
Alicia Keys, Backstreet Boys, Cage The Elephant, Camila Cabello, Chance the Rapper, Def Leppard, French Montana, Green Day, Halsey, Heart, H.E.R., Hootie and the Blowfish, Marshmello with special guest Kane Brown, Miley Cyrus, Mumford & Sons, Steve Aoki with special guests Darren Criss and Monsta X, Tim McGrad, Zac Brown Band…
…and many more!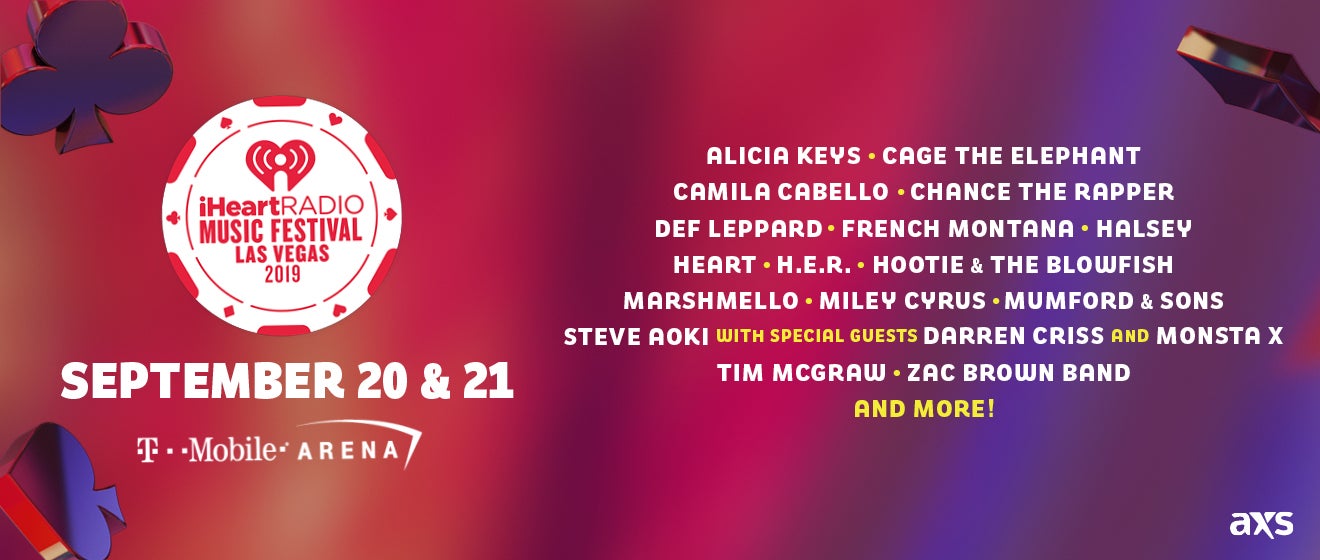 Please follow and like us: